Where to look for a software development outsourcing partner?
Outsourcing software development has become more common and easier than years before. We should thank globalization and the boom of the internet for that! But finding an outsourcing partner is not as simple as it seems. Especially if you are looking for cultural alignment, geographic proximity and cost in addition to top talent.
Different destinations have arisen as best locations for outsourced software development projects and Uruguay is one of them. Should you choose Uruguay? I'll say yes and let me explain why.
A Little Big Country
Uruguay, with its 3.3 million people and 176,000 square kilometres is one of the most progressive and stable countries in The Americas. It is not only a leader in human development and global education indexes. But has a thriving technology sector that accommodates both global companies. TCS, Netsuite and Infragistics and innovative startups that rival the best in Silicon Valley are here.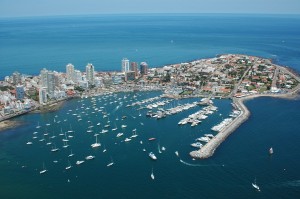 The Uruguayan entrepreneurial and innovative ecosystem keeps growing thanks to the support of ANII (National Agency of Research and Innovation) a governmental entity. ANII promotes and stimulates research and application of knowledge. This organization does that by providing funds to research projects, international postgraduate scholarships and incentive programs to foster a productivity and innovative culture. But ANII is not the only one that is betting on Uruguay, Sequoia one of the most important founds in Silicon Valley which fosters the growth of potential technology leaders like Apple, Google and Oracle made an investment of 10 million dollars in Latin America for the first time and choose to support the Uruguayan company Scanntech.
Some data about Uruguay
Uruguay is small in size but doesn't go unnoticed: It is one of the countries with fastest connections in the Western hemisphere and number one in Latin America according to the ISP Speed Index from Netflix ( a study by the video platform for watching movies and series online). Our country has an average speed of 2.82 Mbps and ranks in the third position in the Americas following US and Canada.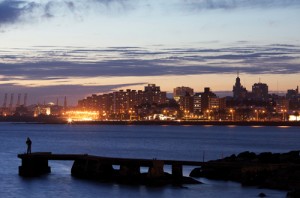 It has been named as one of the countries with the fastest growing market for wind energy by the World Wind Energy Association. Becoming the energy leader in Latin America not only stopped importing energy from its neighbors Brazil and Argentina in 2013 but exported US $21 millones in electricity that same year and now expects to generate 38% of the energy through Wind by 2017.
Tiny Uruguay ranks high in Latin America. It is the largest per capita software exporter in the South of the continent. Considered as the most transparent and least corrupt country with the best quality of life and named Country of the Year in 2013 by The Economist. And when it comes to sports, Uruguay also has its landmark: Soccer is the most loved sport in the south of America and the Uruguayan soccer players were the first to raise the World Cup making its country be champion of the first ever FIFA World Cup in 1930 ( and once again in 1950 😉 )
Ready to compete globally: High Quality Universities & English Competency
Uruguay pioneered the development of the IT sector in Latin America with the opening of IT related University careers in the 60's. The Uruguayan IT industry had an early and very dynamic growth compared to other countries in the region and a fast process of internalization that started in the 80's, had a powerful boost in the 90's and which currently keeps progressing lively.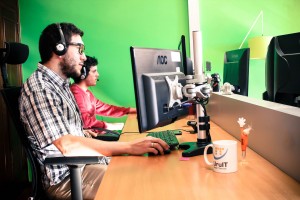 Uruguay's education system is world class and has been turning out graduates ready to compete globally for some time. Since 2007, the government's Plan Ceibal has promised a laptop and internet access for every child and teacher.
Uruguayan education is well known for having both private and free public Universities. Both offer high quality programs and form great professional graduates. The educational system promotes and supports English competency from early stages of education. Even including the language as one of the subjects since kindergarten. The development of the English language skills is commonplace among every student. Mainly because mastering the language is a very common job requirement. Primarily in the IT world where 84% of students enrolled in IT careers read, write and speak English fluently.
Competitive costs & High productivity joined together
The internalization of the Uruguayan economy and the positioning of the country as an strategic geographic point for global services exportation made possible by its stability, location and culture and  supported by various government initiatives such as the recently created government agency Smart Services has allowed companies which form part of it, like UruIT to help Uruguay become a privileged location for outsourced software development projects. As innovation and effort are encouraged and fostered UruIT was nominated for Software Company of the Year by the Uruguayan IT Chamber in 2014.
Uruguay may not be the best choice to outsource projects of 500 to 1000 people. However, it is ideal if you are looking for boutique software development, high degree of specialization and seniority. The ICT Development Index presented by ITU ranked Uruguay as the country in Latin America with best performance regarding to information and communication technology infrastructure. We also uptake the Global Cybersecurity Index, that ranked the country in the second place in Latin America and eighth in the world.
Uruguay's cost, when measured in terms of productivity, is also extremely competitive. Several aspects make Uruguay worth taking a look at for software development, outsourcing, or shared services. The country's close working relationship with the United States. Its friendly ties with other countries in the Americas. It's advanced infrastructure and modern lifestyle. The abundance of IT talent make, and so on
In today's AGILE centric IT world, proximity matters
It is more important than ever that collaborative teams are literally in sync for periodic Scrum meetings. Also, for maximum performance, face to face visits will often be necessary. Again, Uruguay beats out other global regions! We have daily nonstop flights to and from the United States. Not the multi-day, multi-thousand-dollar affairs that flights to Asia or Eastern Europe can be and in addition getting your VISA in Uruguay takes only 3 days.
However proximity not only refers to location, it also enfolds communication and culture.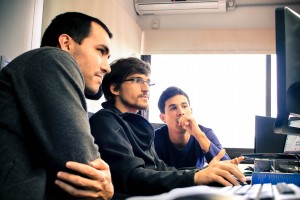 Communication in terms of language is not a barrier. Besides, the internet connection is fast allowing companies like UruIT to be in constant contact with the client. In addition, we can easily apply Scrum by having daily, review and planning meetings through video-conferences via Skype or hangout.
The influence of US culture over the Uruguayan population, mostly composed by European immigrants, causes a great Cultural similarity between both countries. It is an important advantage for the team cohesiveness, something necessary for teams like ours and for agile development. It means we focus on understanding the business requirementst. You can expect team members to be honest and upfront about project progress. Also, they will speak up and share ideas proactively.
To sum up Uruguay, apart from having beautiful beaches and being a vacation destination, offers all the characteristics a good nearshore outsourcing partner should have. Cultural alignment, geographic proximity, stability and high quality professionals.
More information about our country in the following link!
Building great products
Developing a successful business can be challenging: for +10 years we have been collecting insights about creating effective products. Get to know our main tips for developing a digital product without wasting time & money in our eBook:
Read our ebook about Effective Product Development